Awards Program for grades 6-12 on May 15th @ 3:00 in the New Gym Carrizozo Schools will have an Awards Program to recognize those students that have performed well academically. We will also recognize those students that are involved in the different clubs at Carrizozo Schools. Parents and family members are welcome to attend.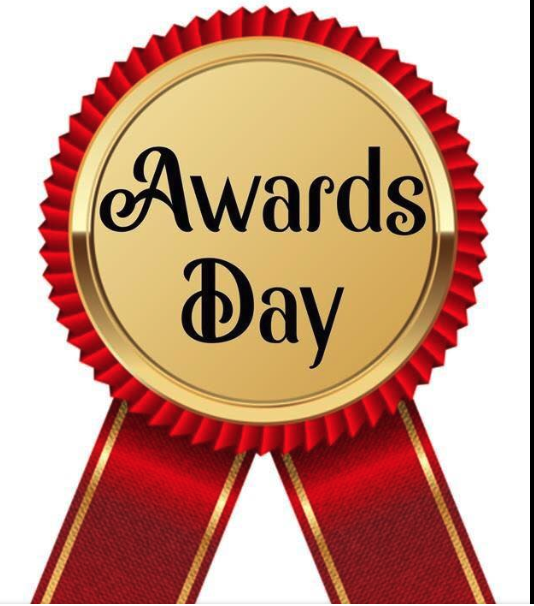 Re: Nation Wide Circulating Social Media Threat Tuesday May 9, 2023 Carrizozo Municipal Schools has been made aware of the information being seen on the social media app. Snapchat claiming of possible shootings and bombings that may be carried out on Wednesday, May 10th, The threat has unspecified schools and unspecified cities. The national store chain, Albertsons, is also mentioned as being a possible target. These threats do not mention Carrizozo or Carrizozo Municipal Schools. Carrizozo Municipal Schools is working with Lincoln County Sheriff's office. There is currently no evidence to substantiate an actual threat exists locally. However, the Sheriff's office will have officers on campus tomorrow to help monitor the situation. We ask if anyone has firsthand knowledge to contact local law enforcement at 575-648-2341
Remote Class Schedule for Tuesday, May 2nd: 1st Period: 8:00 – 8:45 2nd Period: 8:50 – 9:35 3rd Period: 9:40 – 10:25 4th Period: 10: 30 – 11:15 Lunch - 11:15- 11:45 5th Period: 11:45 – 12:30 6th Period: 12:35 – 1:20 Students need to check their Google Classrooms during these times. Attendance will be taken during these class periods.

Carrizozo Schools is cancelling school today due to the current weather conditions and with the expectation that conditions will worsen throughout the day. Stay safe!
We welcome you to join us on Friday, January 27th to view the design progress of our new CMS school campus! Our architects, Dekker Perich Sabatini, will be presenting information from 2:30 pm – 5:30 pm in the gym lobby during the Middle School and High School basketball games. We look forward to seeing you all on Friday!

Carrizozo Schools will be on a 2-hour delay on Tuesday, Jan. 24th.
Carrizozo Schools will be serving Thanksgiving Dinner on Thursday, November 10th from 11:00 am - 1:00 pm. We are inviting parents and community members to attend. The cost will be $5.00 per plate. Please fill out this form so that the cafeteria can prepare accordingly. Thank you! Google form Link:
https://forms.gle/96ZkGQsi9At1P2R7A
School supply lists have been updated and are under the Parent links on our webpage.
Carrizozo Schools will have an awards program for students in grades 6-11 on Monday, May 16th @ 3:00 in the New Gym.
PUBLIC NOTICE: Carrizozo Board of Education will meet on Monday May 2, 2022 at 6:00 p.m. for a budget work session. NO ACTION WILL BE TAKEN.
Child Find for children birth - 5 and Kindergarten Registration from 1:00 - 3:00 in the New Gym on April 20th. For Kindergarten registration please bring immunization records and birth certificate.
School Dismissing at 12:00 Today - 3/8/2022 The city has a broken water line and the water will be off for a minimum of 2 hours. Carrizozo Schools will dismiss students at 12:00 because of this situation. Buses will run at 12:00.

Tuesday, Feb. 22nd: 6:00 V B @ Mountainair - District Tournament Game
Carrizozo Schools will dismiss school at 2:00 today, Feb. 2nd, to get students and staff home safely before the storm.
The Juvenile Probation Office will have an informational presentation on vaping for parents and students in the school cafeteria @ 6:00 on Wednesday, January 26th. Hot dogs, chips, and a drink will be provided.

Carrizozo Schools will be closed today due to the weather. Stay safe!
Finals Schedule for the week of Dec. 13th: Monday: 7th period Final from 2:50 - 4:05; Students released at 4:05 Tuesday: Finals for 1st, 2nd, and 3rd Periods - Early Dismissal at 12:20 Wednesday: Finals for 4th, 5th, and 6th Periods - Early Dismissal at 12:20 Thursday: Make-up Finals Day - Teachers will schedule any make-up finals with students.


The Culinary Arts program is selling snacks on Thursdays. They have popcorn, drinks, chips, etc. Each week they will have a special treat that the Culinary Arts students make. The prices range from $1.00 to $4.00.